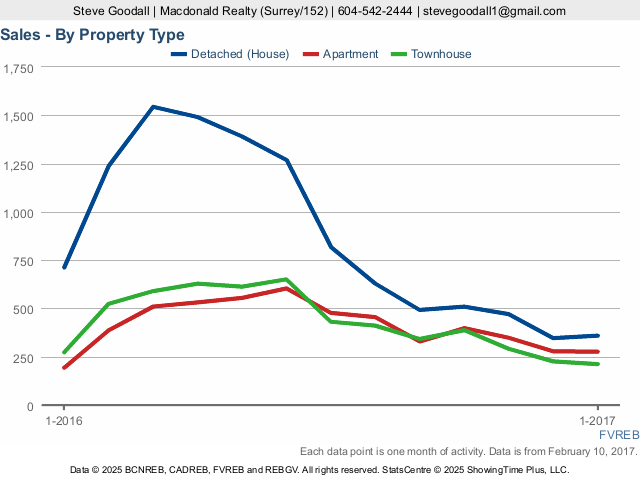 As you can see from the above graph showing number of sales by property type.Detached Homes, Townhomes and Condo`s have all evened out to roughly the same sales volume. Unlike last year at this time when Detached Properties were far outselling strata ! 
Strata properties are currently very active with many seeing multiple offers and brisk activity.It would appear that the price of a detached home in the lower mainland has made many people re-evaluate and settle on a townhouse or condo !
Detached pricing is still in transition with most sales going through at considerably less than the asking price, particularly in the higher price points! 
With current activity the market appears to be settling and within a couple of months should stabilize. This
 should result in a more normal rate of sales and consistent pricing !