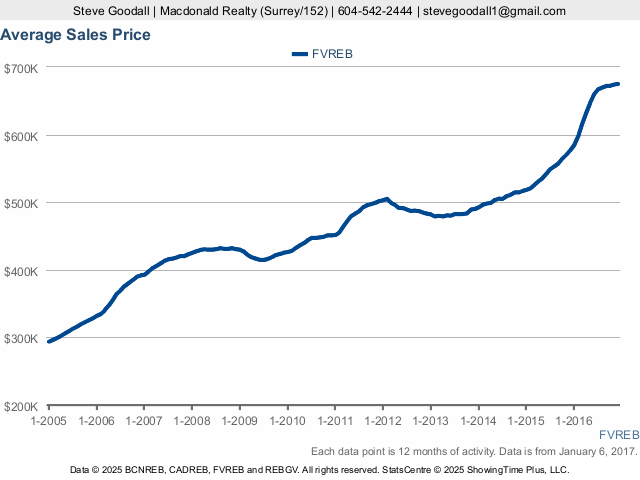 2016 finished as having the highest sales on record in the Fraser Valley ! It was an interesting year to say the least with a huge boost in prices occurring during the first 6 months and a subsequent cooling in the latter half of the year.
After the dust has settled most properties experienced a net increase of at least 20% ! As you can see from the graph above showing average sale prices for the last 10 years, you really couldn't go wrong investing in Real Estate as long as you stay in the market. 
There is also the added bonus of having your own secure place to live in, which seems to have been overlooked a bit lately with many people viewing properties as ATM machines ! 
From my experience in the business selling closing to 500 properties there really has never been a bad time to get in!