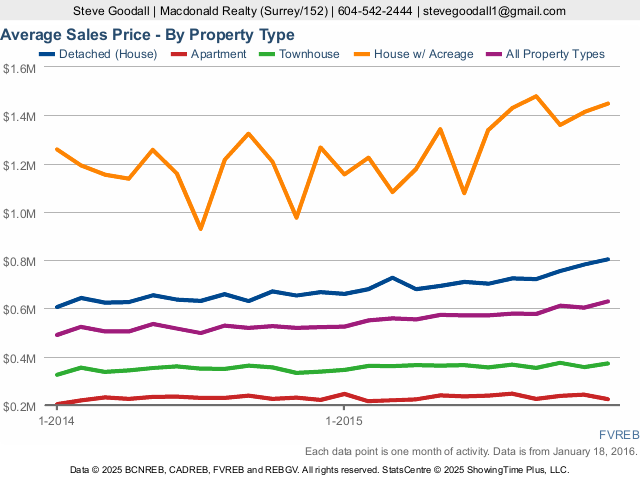 The above graph shows the average sales price in the Fraser Valley over the last two years. 2014 was essentially flat and in 2015 we ended up with an increase of about 20% overall !

Price increases varied considerably depending on property type and location. Some detached homes experienced as much as a 30% increase while condo`s and townhomes were generally in the 2-10% range!
As you can see from these stats it is crucially important to know the exact demand and activity in the micro market you are looking to buy or sell in as there are considerable differences even within neighbouring streets depending on school catchments etc!
It will be interesting to see what 2016 brings, at time of writing it appears to be carrying on from where we left off in 2015!