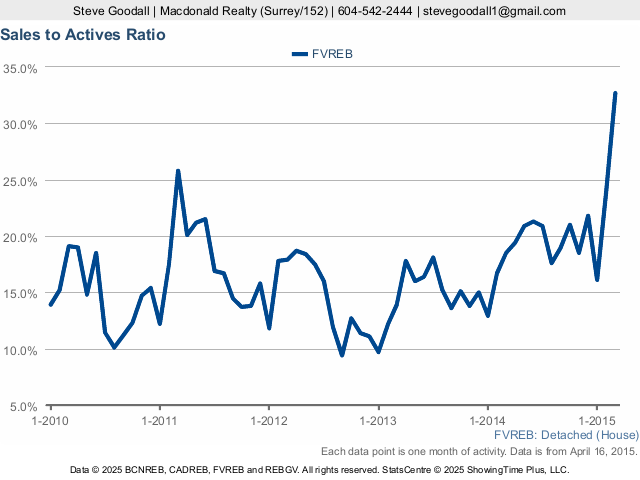 As you can see from the graph above we are currently experiencing the strongest sales run in the last 5 years ! 
The graph represents the percentage of listings that will sell in a 30 day period as a percentage of active listings for 
the Fraser Valley !
The strongest demand is in affordable single family detached homes with bidding wars happening on many properties!
We have also seen a steady increase in attached condo and townhouse sales. 
Where will it all end ? As you have probably seen there are articles in the papers almost every day at the moment speculating why Vancouver and Toronto are having such strong markets as opposed to the rest of the country ! 
Interestingly when we have seen spikes like this over the last 10 years they have usually only lasted for a 3-4 month period before cooling off ! 
All in all an amazing time to sell, with many people looking at trying to cash out while the going is good  !